Reducing the risks
At Freisenbruch, our brokers understand the importance of protecting your business from financial losses due to criminal activities. That's why we work with you to understand your risk and work to find coverage options tailored to meet the specific needs and demands of your business.
Our experienced team of brokers are committed to providing you with the highest level of service and support, ensuring that you have the coverage you need to safeguard your business against unexpected financial losses.
Benefits of Crime Insurance Coverage:
Protect your business against financial losses resulting from criminal activities
Coverage for a wide range of crimes, employee theft, and forgery
Customizable coverage options that align with your business's needs and budget
Reputation protection in the event of a criminal act
Compliance with regulatory requirements in certain industries
Remember, crime insurance is essential in risk management for business. Contact us today to learn more about our crime insurance coverage and how we can help protect your business from the unexpected.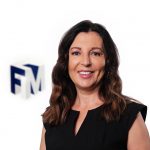 Elena Marshall
Assistant Vice President, Broking
Tel: 294-4611
I look forward to hearing from you.
Contact Elena