Benefits of Directors and Officers Insurance
Financial Protection: D&O insurance provides financial protection for Directors and Officers in the event of a lawsuit or legal action brought against them in relation to their duties as directors or officers. Most policies will cover legal fees, settlements or judgments, and other costs associated with defending against legal claims.
Attract and Retain Qualified Directors and Officers:

Offering D&O insurance certainly helps to attract and retain qualified Directors and Officers by providing them with a level of financial protection in the event of legal action.
Enhanced Risk Management: By providing a layer of protection for Directors and Officers, D&O insurance can help to mitigate the risks associated with serving in a leadership role, and will also help to enhance the organization's overall risk management strategy.
Peace of Mind: Directors and Officers can have peace of mind knowing that they are protected in the event of a lawsuit or legal action related to their duties. This can help to reduce stress and anxiety associated with leadership roles.
A level of protection
The broking team at Freisenbruch understands the importance of minimizing risk exposure throughout the organization, and that includes "The Top". Therefore, it is essential for organizations to protect their Directors and Officers. D&O insurance can help typically cover a range of risks, including claims of breach of fiduciary duty, negligence, errors or omissions, mismanagement, and other wrongful acts. Our broking team will work with you to understand your Corporate Board and make recommendations to ensure your Board is adequately covered.
Did you know?
The actions of one are the legal responsibility of all.
Directors and Officers are jointly and severally liable and those in non-executive roles are equally liable.
With D&O insurance you are protected from liability arising from:
Shareholder actions
Employment practices
Inadequate or inaccurate disclosure
Regulatory Enquiries
Misrepresentation
Decisions exceeding authority level
Contact us today so we can focus on getting the coverage to protect your Directors and Officers, so they can focus on leading your organization into the future.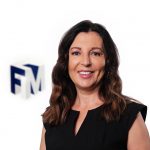 Elena Marshall
Assistant Vice President, Broking
Tel: 294-4611
I look forward to assisting you with all your insurance needs.
Contact Elena