Good governance
Here's the deal:
Corporate governance guidelines are continually tightening up, while the responsibilities faced by directors and officers are steadily increasing.
If directors and officers do not carry out correct performance of their fiduciary duties their personal assets can be at risk.
That's where Directors & Officers Liability Insurance comes in.
A level of protection
Claims can come at you from all angles.
That's why you need adequate Directors' and Officers' Liability Insurance (D&O). It is the most effective protection against the potential costs of claims made against a board of directors and/or officers.
Did you know?
The actions of one are the legal responsibility of all.
Directors and Officers are jointly and severally liable and those in non-executive roles are equally liable.
With D&O insurance you are protected from liability arising from:
Shareholder actions
Employment practices
Inadequate or inaccurate disclosure
Regulatory Enquiries
Misrepresentation
Decisions exceeding authority level
Get on board.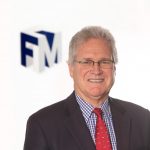 Michael Freisenbruch
President
Tel: 296-3600 ext. 242
I look forward to assisting you with all your insurance needs.
Contact Michael