It's simple
Participating Life Insurance will provide coverage for life.
Keep paying the required premiums and you'll always be insured. Money made available through participating life insurance can be paid to your named beneficiaries when you pass away, potentially making the process of settling your estate much easier for your loved ones.
Also the cash value of your participating life insurance policy can grow  over time. Overall, a participating life insurance policy can help protect you and your family while having access to cash values during your lifetime.
What is participating life insurance?
Read Brochure
Financial advantages
How you use your policy cash value is up to you:
Provide ready cash in an emergency
Make a down payment on a home or fund renovations
Provide money to keep your business going in case banks are reluctant to lend
Help fund your children's or grandchildren's education
Supplement your retirement income
Pay for long-term care or home care for yourself or a loved one
Covering costs
In the event that the policy is activated, death benefit can be used to pay for:
Funeral expenses
Medical expenses
Mortgage protection
Education funding
Estate and legal fees
Business contingency
Additional policy options
Guaranteed Insurability
This guarantees the right to buy additional insurance without providing evidence of insurability (no medical required).
Disability Waiver of Premium Benefit
London Life will waive all premiums falling due after the life insured has been totally disabled.
Accidental Death Benefit
This benefit provides the beneficiary(ies) with the additional selected death benefit if the life insured's death is caused by an accident.
Supplementary Term Life Insurance
This benefit can be added to the total coverage. This is useful for additional and affordable insurance. This Term Life is renewable and convertible. The premium rates are guaranteed.
Combination of Term and Whole Life Insurance
We can help you understand your short-term and long-term Life Insurance needs, which will require different levels of coverage over different periods of time. By combining features of both Term and Permanent Life Insurance, we can tailor your policy to meet those needs.
We are here to help.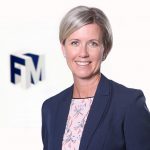 Carla Seely
VP, Pensions, Life and Investment
Tel: 297-8686
I am here to help you understand all of your Life Insurance Options.
Contact Carla