In the driver's seat
We understand you have lots of choices on where to buy car insurance; that's precisely why we've gone the extra mile to steer you towards us.
Our rates are amongst the lowest in Bermuda; our policies are written in plain-language and we offer a 'Better Car Benefit' to sweeten the deal.
Download Application
Coverage options:
Freisenbruch provides both Comprehensive and Third-Party Only coverage up to $5 million – protecting you against accident
liability

, theft and fire.

That means in the event your car is damaged due to a collision, fire, theft, riot or malicious act, our comprehensive insurance has you covered. It also protects you against legal liability for injuries to passengers or third parties or any physical damage to a third-party's property. It's the total package.

If you're not concerned with covering damage to your own car, then our Third-Party Only is a more cost-effective option. It meets the requirements for licensing with the Transport Control Department and provides up to $5 million for bodily injury to passengers or third parties – and up to $500,000 for damage to third parties.
There when the chips are down
We know how stressful unexpected losses can be.
Our goal is to make our claims process as quick, professional and efficient as possible, so it results in as little inconvenience as possible to you.
Learn more about Claims
File A Claim
Let's explore your options.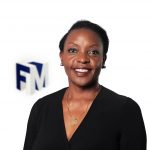 Maureen Callender
Team Leader, Senior Underwriter
Tel: 294-4665
I look forward to helping you.
Contact Maureen