Coverage options
Our secure coverage, competitive rates and efficient claims handling ensure your protection.
Home buildings
Swimming Pools
Docks
Rent & Alternative Accommodations
Legal

Liability

as owner
Additional coverage
Additional coverage options when taking out a HomeCover policy include:
Home Contents
Extra damage
Subsidence and Landslip
Personal Possessions
Small Boats
Travel Insurance
Get Started Today.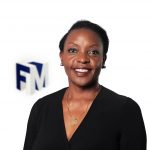 Maureen Callender
Team Leader, Senior Underwriter
Tel: 294-4665
I look forward to answering all of your Home Insurance questions.
Contact Maureen