Passing the Torch
Tomorrow isn't promised – but with our reliable life insurance plans there's nothing stopping you from protecting your loved ones today.
Did you Know?
If you die prematurely, life insurance can:
Cover final expenses and pay off debts, such as your mortgage
Provide an income for your family
Ensure your family maintains a comfortable standard of living
Ensure your children continue their education
Give your business the money to fund a buy-sell agreement
Protect your business against the loss of a key employee
Leave a legacy for the people you care for most
While you're alive, life insurance can...
Build a guaranteed cash value you can draw on for personal and business opportunities
Supplement your retirement income
Provide a plan for your financial future
Learn the simple facts
Thinking Ahead
Still considering whether life insurance is the right option for you?
Watch the real life story of the Wachtel Family.
The head of the family, Don Wachtel, bought life insurance on a whim when he was in his 30's not expecting he would ever need to use it.
Then the unexpected happened…
What kind of cover do I need?
Ask me anything.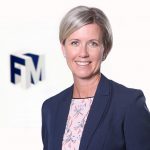 Carla Seely
VP, Pensions, Life and Investment
Tel: 297-8686
I can help you find a Life Insurance plan that best fits your needs.
Contact Carla