The skies are the limit
Spend your retirement soaking up the sun on the Amalfi Coast, or stick around and serve your local community – your golden years are up to you.
Our job is to help you start planning now so you can get to wherever you ultimately want to be. Our knowledgeable team can work with you to design a personal retirement plan (PRP) that's flexible enough to meet your current and future needs.
Download Brochure
Ready. Set. Grow.
We want to see you get the most out of life…
Which is why we allow you to manage and transfer all your accumulated retirement savings into one convenient place.
That's not all. Thanks to daily traded investments, we offer you the freedom to buy, sell or trade your retirement savings any day the market is open. Regardless of whether or not your money is locked in, our personal retirement plan allows you to take control of your savings and monitor performance at any time.
We can help with
Creating a Personal Retirement Plan (PRP)
Consolidating your pension accounts to our simple to use PRP
Making voluntary contributions at your leisure
Establishing a U.S. Individual Retirement Account (IRA)
Key benefits
Daily Traded Funds
We offer instant access to your Pension Investments that trade daily, giving you the freedom to make investment changes when you want.
Investment Flexibility
If you're experienced at making your own investment decisions, we provide you with a self-directed option. However, if you prefer a hands-free approach, then one of our five risk models could be the perfect choice for you.  Click here to review the current fund performance
Transparent Fees
With us, there are no hidden surprises! We provide a low-cost fee structure allowing you to save money from the start.
Online pension tools
Our suite of online pension tools includes:
Home Budget Analysis
Currency Exchange Calculator
Contribution Accelerator
Retirement Planner
Savings Calculator
Access pension tools
Investor Profile Quiz
Get started now.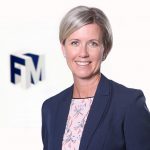 Carla Seely
VP, Pensions, Life and Investment
Tel: 297-8686
Give me a call for help with all of your retirement needs.
Contact Carla
Our financial planning experts will answer your questions and help you get started.