Don't Get Caught Out of the Blue
When seas are rough, you can relax knowing you have a sturdy insurance coverage plan.
We have been the leader in the Bermuda marine market for more than 20 years. Our experience and expertise has made us the preferred choice for boat and yacht owners across the Island.
We were honoured when The Royal Hamilton Amateur Dinghy Club chose us to insure their marine assets. Former General Manager Allen Walker shares his thoughts on the smooth relationship over the past few years.
For boaters, by boaters
Experienced mariners know that a lot can happen out there on the high seas.
That's why we will not only underwrite your vessel for you, but can also provide risk management advice free of charge. After all, we are boat lovers too.
Your Coverage Options
We understand how costly it can be owning a boat –
That is why we encourage you to consider all forms of potential loss. In Bermuda, marine insurance is not required by law, however, after decades of working with the local mariner community we consider it a wise choice.
Our comprehensive policy will provide you with complete protection, while also giving you peace of mind while you are out enjoying Hamilton Harbour or Paradise Lakes.
 Third party

liability

will only cover loss or damage to another person's injuries or vessel and you will be left with the cost to cover your own damages.
In addition to these coverage options, we offer:
Competitive Pricing
Free Risk Management Advice
Efficient Claims Processing
No Claims Bonus (

premium

savings)
Laid-Up/ Out of Commission Discount for Private Vessels (

premium

savings)
Application Form
An All-Weather Friend
Unexpected losses can be stressful, but our prompt, professional and efficient claims process is sure to put your mind at ease. In the unfortunate event that you have to make a claim, we will work diligently to ensure that it is processed as quickly and with as little inconvenience as possible.
Learn More About Claims
I'm here to help.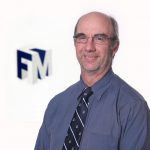 Mark Outerbridge
Senior Underwriter, P&C Department
Tel: 297-8684
A boat owner myself, I can advise on the perfect policy for your craft.
Contact Mark