Hands-on approach
On-site accidents can happen.
Our job is to equip you with all the tools you need to protect yourself and your business against the unexpected.
That way you can get back to your trade (whether that's carpentry, electrical work or construction) and on with your day.
Our policy covers:
The structure (while in the process of construction)
Temporary buildings
Constructional plant tools and equipment
Employee's personal effects (tools)
Legal

liability

to third parties and more
Build your policy today.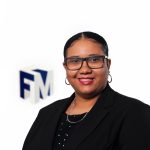 Janeene Mills
Team Leader, Senior Underwriter, P&C Department
Tel: 297-8695
We can create a policy that caters to the particular requirements of your project.
Contact Janeene