Branching out
Front Street Funds Trust offers three well diversified mutual funds:
Front Street Funds – Fixed Income

Front Street Funds – Balanced

Front Street Funds – Equity
With the help of experienced professionals and knowledgeable staff, we've noticed some consistent growth since developing this fund. The trust currently has assets under its management of over $37 million from the private and corporate sectors on Island.
Working with our partners Ingalls & Snyder who manage our Front Street Equity Fund and Bramshill Investments who manage Front Street Funds Fixed Income and Balanced, our products are tailored for all investors.
Get in on the action.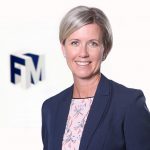 Carla Seely
VP, Pensions, Life and Investment
Tel: 297-8686
I am available to answer any questions you may have.
Contact Carla