Broaden your investment horizons
Front Street Funds Trust presents a range of three well diversified mutual funds:
Front Street Funds – Fixed Income

Front Street Funds – Balanced

Front Street Funds – Equity
Each fund is managed by a superior investment firm who taps into their internal expertise of seasoned investment professionals. To date, we have observed consistent growth since the inception of these funds, with current AUM exceeding $120M from both private and corporate sectors on the island.
Whether you're a seasoned investor or just starting out, Front Street Funds have been developed with the investor in mind and with a goal to see maximum returns with minimal risk exposure.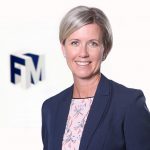 Carla Seely
VP, Pensions, Life and Investment
Tel: 297-8686
Contact us today to start building your future with us.
Contact Carla