Benefits of Professional Indemnity insurance (PI):
Legal Protection:

PI provides legal protection to professionals due to errors, omissions, or negligence in their work on behalf of their clients. Professional

Indemnity

insurance often covers the costs of legal fees and compensation claims.

Financial Security:

PI helps to safeguard a professional's financial security by providing a safety net against potential claims, as the insurance covers the costs of legal settlements or judgments, which can be potentially devastating to a professional's business.

Peace of Mind:

By having PI, professionals can have peace of mind knowing that they are protected against potential claims and can focus on their work without the constant worry of potential legal or financial consequences.

Enhanced Credibility:

Having PI can enhance a professional's credibility and reputation in the industry. Clients may view professionals who have PI as responsible and trustworthy, which can help to attract new business and retain existing clients.
The FM difference
At Freisenbruch, we are considered Bermuda's leading local broker of specialized insurance solutions, including Professional Indemnity Insurance (PI), and our broking team has a broad range of experience with Healthcare Providers, Legal Professionals,  Real Estate, Construction professionals, Architects and Engineers, Corporate Service Providers, and Technology Industry professionals.
Our associates:
Bermuda Bar Association
We are proud to be the appointed broker for the Bermuda Bar Association's member firms. We provide Professional Indemnity Insurance coverage to a large number of local law firms.
Learn more
Institute of Bermuda Architects
We work directly with the Institute of Bermuda Architects (IBA) and their membership to offer Professional Indemnity Insurance to all industry professionals.
Passion and professionalism
Working with us means you have a strong team of insurance professionals who not only care about your business, but want the best for you as a client. Our friendly staff will give you honest, informed advice and helpful guidance so no matter what happens you are protected.
Now it's your turn.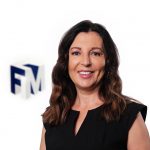 Elena Marshall
Assistant Vice President, Broking
Tel: 294-4611
I look forward to assisting you with all your insurance needs.
Contact Elena