Risky business
Providing inadequate advice, professional services or designs to a client could be catastrophic for your business.
Professional Indemnity Insurance (PI) is necessary to assist with any legal costs and claims arising from such mistakes – be it something you did, something you didn't do or a breach of professional duty in the course of your business with a client.
For example:
Negligence Breach of Duty
Unintentional Defamation
Loss of or damage to documents
Dishonest, fraudulent acts
Breach of fiduciary duty
The FM difference
There's a reason why we are considered Bermuda's leading local provider of specialized insurance solutions, including Professional
Indemnity

Insurance (PI).

Our team has over 30 years of experience – and our combined in-depth knowledge, along with our commitment to professionalism means we'll help you find the right insurer and the right coverage.

We handle a broad range of professions, including:
Healthcare Providers
Real Estate/ Construction
Corporate Service Providers
Technology Industry
Our amazing associates:
Bermuda Bar Association
We are proud to be the appointed broker for the Bermuda Bar Association's member firms. We provide Professional Indemnity Insurance coverage to a large number of local law firms.
Institute of Bermuda Architects
We've been honoured to assist the Institute of Bermuda Architects (IBA) with their members' Professional Indemnity Insurance needs.
Passion and professionalism
Working with us means you have a strong team of insurance professionals who not only care about your business, but want the best for you as a client. Our friendly staff will give you honest, informed advice and helpful guidance so no matter what happens you are protected.
Now it's your turn.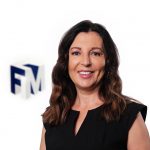 Elena Marshall
Assistant Vice President, Broking
Tel: 294-4611
I look forward to assisting you with all your insurance needs.
Contact Elena