The keys are in your hands
Whether it's the owner, company founders or an employee who's instrumental to the day to day running of your business, it's worthwhile to consider key person insurance.
Like life insurance, this coverage will protect you if such a person should pass away unexpectedly.  Your company would be given money to handle the loss and have time to consider the next best steps for its future.
Learn more
Who are the key people within your business?
People with:
Proven ability to grow sales
Highly specialised technical skills
Personal relationships with valued customers
Responsibility for major projects
*Consider whether losing this person could affect your short or long term profits/ how much it would cost to replace them/ and whether their death could affect any outstanding loans.
The big benefit
Life Insurance and Critical Illness Insurance provide your business with vital funds for:
Payment of debts and expenses to keep operations running
Finding and training a suitable replacement
Increasing cash flow to compensate for lost revenues
Assuring creditors and suppliers of any outstanding financial commitments
Showing customers the business will continue
Contact us today.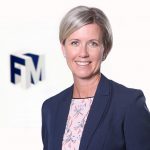 Carla Seely
VP, Pensions, Life and Investment
Tel: 297-8686
I can help you select a Life Insurance plan that best fits your needs.
Contact Carla