Let's face it – accidents happen.
When they do, our expert team will be there to help.
You've worked hard to provide a home for your family to make memories in. You want to know they'll be taken care of if anything should happen to you. You don't take such things lightly – and neither do we. Freisenbruch offers uniquely designed Bermuda insurance coverage for your home, life and more. Let us help you rest a little easier – without breaking the bank.
Multiple policies – multiple savings.
Save time and money – insure your house, vehicles and vacations with us.
We offer unique combinatory discounts for customers taking out more than one insurance policy. Our aim is to offer the quality you expect and savings you deserve.
Quality products you can count on:
We don't believe in a one size fits all approach to insurance. That's why the coverage we design is as unique as you are.
Here to help you get on with life
Angie Farquharson is a busy wife, mother and businesswoman; she also happens to be one of our long-time valued clients. When she needed us most, Freisenbruch was there to process her claim easily and promptly; helping her to get on with her day and move on with her life.
Angie's Experience
When you're ready, I'm here to help.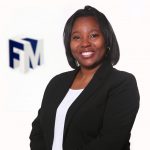 Kim Dowling
Senior Underwriter
Tel: 294-4613
I look forward to assisting you with all your personal insurance needs.
Contact Kim
Our experienced, local specialists will work with you to craft a policy designed exclusively for you, ensuring a perfect fit. What's more, we offer a complimentary Risk Assessment, designed to help you understand the cover you need.