Picture this...
Picture yourself giving your child or grandchildren a nest egg that starts their adult lives off on the right path.
A nest egg that combines two elements of financial security:
Life insurance for the rest of their lives
Assets they can use as a foundation to build dreams on.
Learn more
Life insurance: setting your child up for success; preparing for the unexpected.
Saying "YES"
Imagine being able to say 'yes' to your child buying a car, travelling, having a dream wedding or purchasing a home because you planned financially today.
Your child's permanent life insurance policy has cash value that grows over time and can be accessed during his or her lifetime—opening the doors to many possibilities.
Because Things Change
Did you know rock climbing, scuba diving or even travelling to certain countries can affect your child's insurability?
Your child's insurance needs may change, and the ability to buy more insurance could be affected by changes in his or her hobbies, career, location and health.
With our life insurance policies you can add an option to increase coverage in the future, even if insurability has changed.
Start planning today.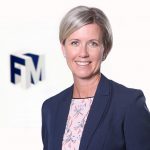 Carla Seely
VP, Pensions, Life and Investment
Tel: 297-8686
I am here to help you understand all of your Life Insurance Options.
Contact Carla