With effect from October 2010 all law firms were required to have Professional
Indemnity

Insurance in accordance with the Bermuda Bar Act 1974 & Bermuda Bar (Insurance) Rules 2009. Freisenbruch (FM) has established dedicated insurance providing preferred coverage to Bermuda Law Firms.

An added benefit includes local servicing and support provided by Freisenbruch. This scheme utilizes a simplified proposal form format to alleviate the administrative burden normally associated with insurance applications. We strongly recommend that applications to Freisenbruch are submitted 30 days in advance of the law firm's renewal. To simplify the application process for Practicing Certificate renewals, Freisenbruch provides the Bar Association with a list of firms who currently hold insurance with them. It is important that firms be aware that Freisenbruch are expected to notify the Bermuda Bar Association when any firm's insurance has lapsed or non-renewed.

Additionally, Freisenbruch created a Claims process document 'Guideline for Professional Indemnity Insurance Claims/Circumstances Notification' for the Bermuda Bar member firms. It's a document which will be useful to member firms who purchase insurance through Freisenbruch. Terms and conditions may vary slightly regarding notifications.
Contact us today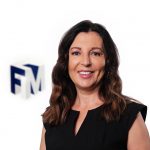 Elena Marshall
Assistant Vice President, Broking
Tel: 294-4611
I look forward to answering any questions that you may have.
Contact Elena