The Skies Are the Limit
Whether you're planning to soak up the sun on the Amalfi Coast or stay put serving your local community the choice is yours for how you decide to spend your retirement.
Our job is to help you start planning now so you can get to wherever you ultimately want to be. Our knowledgeable team can work with you to design a personal retirement plan (PRP) that's flexible enough to meet your current and future needs.
Visit the Personal Retirement Plan page for more information:
Get More Information
Download Brochure
Get started now.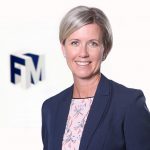 Carla Seely
VP, Pensions, Life and Investment
Tel: 297-8686
Give me a call for help with all your retirement needs.
Contact Carla