Cyber Threats
At Freisenbruch our broking team recognizes in today's digital age, cyber threats are becoming increasingly common and sophisticated. A data breach or cyber-attack can lead to financial losses and reputational damage, making it essential for businesses to have cyber insurance. Our broking team will work with you directly and provide you with various coverage options based upon your identified risks, including data breaches, business interruption, cyber extortion, network security liability, and social engineering attacks.
What are the risks online?
It's vital that you safeguard your business against sensitive data breaches and cyber extortion.
These possibilities are all part of any successful risk management plan seeing that potential losses caused by any number of these cybercrimes could be devastating.
Our Broking Services aim to provide you with a customizable and comprehensive cyber liability policy that protects your business against:
Third-party loss resulting from a breach
First-party costs caused by responding to a breach
Business interruption and loss of income
Threats to disclose data or extortion
Benefits of Cyber Insurance Coverage:
Financial Protection:

Cyber insurance can help protect your business in the event of a cyber attack or data breach. It can cover the costs associated with data recovery, business interruption, legal fees, and

liability

claims.
Risk Management: Risk assessments are essential to help businesses identify vulnerabilities and highlight potential cyber risk exposure and will be key to managing your cyber risks. Cyber insurance coverage is the mitigator.

Reputation Management:

A cyber attack or data breach can damage your reputation and erode trust with your clients. Cyber insurance can provide access to crisis management services, including public relations support and communication strategies, to help minimize reputational damage.

Compliance Support:

Cyber insurance policies can help businesses comply with regulations and industry standards, and can help reduce the potential for regulatory fines and penalties associated with data breaches.
Contact us today to discuss your cyber insurance needs so we can work together to protect your business against financial loss and reputational damage.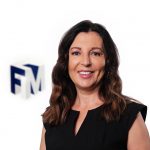 Elena Marshall
Assistant Vice President, Broking
Tel: 294-4611
I look forward to assisting you with all your cyber insurance needs.
Contact Elena