Cyber Insurance
With reliance on technology it is vital that you safeguard against Data Breaches, Cyber Extortion. Cyber Insurance provides support and financial cover to manage the immediate and long term impacts of an incident. Insurance can be an important part of an organizations protection of your business against this increasing risk.
What are the risks online?
It's vital that you safeguard your business against sensitive data breaches and cyber extortion.
These possibilities are all part of any successful risk management plan seeing that potential losses caused by any number of these cybercrimes could be devastating.
Our Broking Services aim to provide you with a customizable and comprehensive cyber liability policy that protects your business against:
Third-party loss resulting from a breach
First-party costs caused by responding to a breach
Business interruption and loss of income
Threats to disclose data or extortion
Benefits include:
Business interruption
Remediation costs
Extortion
Access to professional cyber breach response teams
Link with us now.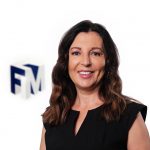 Elena Marshall
Assistant Vice President, Broking
Tel: 294-4611
I look forward to assisting you with all your cyber insurance needs.
Contact Elena