Into the Fast Lane
We'd love to get you out of our office and onto the roads as quickly as possible.
In order to do that we keep our coverage options fast, easy and effective.
Request a Quote
Application Form
Coverage Options:
Comprehensive insurance provides protection for any physical damage caused to your vehicle. That means whether your bike was involved in a tiny fender bender or full on collision you are covered for up to $5 million. This package also protects your vehicle from damage caused by fire, theft, riot and malicious acts; as well as coverage for legal

liability

to third parties and any physical damage to a third party's property.
Third-Party Only insurance is best suited for those not concerned with damage to their own vehicle. It allows you to meet necessary requirements for licensing with the Transport Control Department and provides up to $5 million for bodily injury to passengers or third parties and up to $500,000 to damage to third party property.
Every (s)mile Counts
With our commitment to good customer service and our prompt, professional and efficient claims process we're confident you'll leave our office pleased.
In the unfortunate event you need to make a claim, we won't abandon you. Instead we'll be working hard behind the scenes to get your claim processed and help to put your mind at ease.
Learn more about Claims
Ready for the road?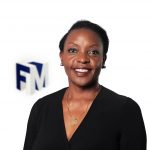 Maureen Callender
Team Leader, Senior Underwriter, P&C Department
Tel: 294-4665
I can help with all of your motor insurance questions.
Contact Maureen