The Road to Retirement
At Freisenbruch our goal is to make the path ahead as smooth and simple as possible. Our team of educated and experienced retirement professionals are always ready and willing to supply you with practical tips and information; as well as a streamlined approach to pension services.
Let's not forget we also offer the largest selection of investment options on the island. That means no matter what your vision for retirement looks like we can help create the right plan to get you there.
Learn More
Amazing Advantages
Daily Traded Funds
With us, instant access to your pension investment is always at your fingertips. Investments trade daily so you have the freedom to transfer and change things as you like and when you please.
Self-Directed Investments
We offer the largest selection of mutual funds and risk models in Bermuda and we make funds selection simple with risk model allocations. This gives you the ability to be diversified with annual re-balancing. Also, if you are a sophisticated investor, we give you full control of the investment selection process. You can pick and choose funds based on your interpretation of market conditions making changes when you feel comfortable taking full control.
Online Access
Whether you are a member or employer, we deliver a superior experience. Offering statements on demand, financial calculators and providing your own personal rate of return.
Meet Carla
Carla Seely joined Freisenbruch in October 2015 – and immediately hit the ground running.
As the Vice President of our Pension and Investment department, she brings over 18 years of extensive experience in wealth management, pension management, investment advisory and retirement planning both in Bermuda and internationally.
Carla holds various investment licenses through the Canadian Securities Institute (CSI) including; CSC, PFP, WME. In addition through the Financial Planning Standards Council (FPSC) she holds a level 2 certification under the Certified Financial Planner (CFP) program. Carla also obtained her ACIS through Chartered Institute for Securities & Investment in the U.K.
Her Vision:
To become the market leader for pension and retirement services throughout Bermuda, and to deliver exceptional pension products supported by excellent customer service, whilst providing consistent value to our stakeholders.
The Insight
Check out Freisenbruch's monthly video advisory series, 'The Insight'.
There are some great episodes featuring Carla, with a focus on Commonly Asked Retirement Questions:
Read Carla's Column
Our Connections
Freisenbruch Insurance Services Ltd. has been working with FM International Services (NY) Ltd. for over 25 years, offering quality retirement support to Bermuda based pension plans and introduced the island's first U.S. compliant 401(k) plan.
Freisenbruch Insurance Services Ltd. has been working with Butterfield Trust (Bermuda Limited) for the past 15 years, providing key oversight and trustee services to our pension trusts.
Create a brighter future today.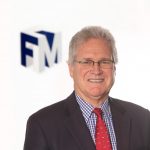 Michael Freisenbruch
President
Tel: 296-3600 ext. 242
Interested in learning more about our products?
Contact Michael
Whether working with local companies or multinational corporations, our dedication, professionalism and personal attention to individual needs remain steadfast. With access to a worldwide roster of fund managers and investment specialists, we provide limitless investment options to meet any retirement need.