Benefits of Medical Malpractice Insurance:
Protection against Financial Loss: Medical malpractice insurance can provide financial protection in the event of a lawsuit, covering the costs of legal fees, settlements or judgments, and other related expenses. Without insurance, a malpractice

claim

can result in significant financial losses that could put your practice at risk of bankruptcy.

Protection of your Reputation:

A malpractice

claim

can also damage your reputation and negatively impact the long-term viability of your practice. Medical malpractice insurance can help mitigate the impact of a malpractice

claim

on your reputation, allowing you to continue to provide quality care to your patients.
Peace of Mind: Knowing that you are protected by medical malpractice insurance can give you peace of mind and allow you to focus on providing the best care possible to your patients.

Compliance with Legal Requirements:

Medical malpractice insurance is a legal requirement for healthcare professionals, therefore having insurance will help you comply with these requirements and avoid potential penalties or legal issues.
Our broking team at Freisenbruch is highly knowledgeable when it comes to identifying the risks faced by healthcare professionals in a variety of healthcare settings, including hospitals, clinics, and doctors' offices. Without proper insurance coverage, a malpractice
claim

can put not only yourself but potentially your practice at risk of financial ruin.
As a healthcare professional, its vital to find sufficient coverage to meet the needs of your medical profession. Talk to our broking team today regarding our Medical Malpractice insurance.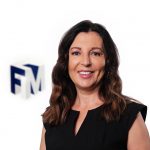 Elena Marshall
Assistant Vice President, Broking
Tel: 294-4611
I look forward to talking with you.
Contact Elena