To Infinity and Beyond
The math is simple.
Take our commitment to cutting edge technology, our state of the art website and then add to that our great customer service, digital tutorials and other amazing educational components.
What do you get?
One easy point of contact for all your retirement planning questions. Consider us an extension of your HR department helping you navigate through the retirement maze.
Employer Sponsored Plans
Bermuda Registered Pension Plans
Let's create a customized Bermuda registered plan for your company so your employees are satisfied today and well into the future. We offer our clients a wide range of investment options and can even tailor our services and fund models to better meet your needs – regardless of whether those are basic or more on the sophisticated end, we've got you covered.
International Pension Plans
It can be challenging to choose a pension plan when not all your employees are located in the same place. That's why our international plans are such a great option. Not only will it help you to streamline employee benefits throughout the company, it will also provide your international workforce with added flexibility while on the island or overseas.
Personal Retirement Plans
Take control of your retirement and consolidate all your old pension plans into one.
U.S. Plans
If you're an American taxpaying employee, you have the option of taking out a 401(k) pension plan. Thanks to our partnership with U.S. based, family owned company FM International (FMi) benefits include:
Access to profit-sharing plans
Having a salary deferral amount – you decide how much money you want to contribute to your account each pay period
Choosing from an array of thousands of mutual funds for a custom portfolio
Ready to make the switch?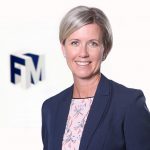 Carla Seely
VP, Pensions, Life and Investment
Tel: 297-8686
Our retirement planning experts will answer your questions and help get you started.
Contact Carla