Key Benefits:
Low competitive pricing – we take pride in offering the low pension administration fees in Bermuda which translates into increased long-term savings
Daily Investments – make changes and get up-to-date information any day the market is open
Investment freedom – thousands of investment options should you wish to customize or simply choose our preferred investment lineup.
Statements on demand –Generate current and past statements.
Transparency of fees – Know what you are paying.
Interactive website – take full control with newsletters, financial calculators, and video tutorials.
Exceptional Service – our services are only good if you understand what resources you have. Our highly knowledgeable pension team is here to work with your employees to help them retire comfortably.
Employer Sponsored Plans
Bermuda Registered Pension Plans
Together, we can design a personalized Bermuda registered plan specifically for your company, ensuring the satisfaction of your employees both now and in the future. With our comprehensive range of investment options, we have the flexibility to customize our services and fund models to align with your unique requirements. Whether your needs are simple or sophisticated, rest assured that we have the expertise to meet your expectations.
International Pension Plans
Selecting a pension plan can be daunting, especially when your employees are spread across different locations. That's where our international plans come in as an excellent solution. These plans not only streamline employee benefits across your company but also offer added flexibility for your international workforce, whether they are on the island or based overseas. With our international plans, you can ensure consistent and adaptable employee benefits regardless of their location.
U.S. Plans
For your American taxpaying employees, we can look to establish a 401(k) pension plan for them directly, the benefits include:
Access to profit-sharing plans.
The freedom to set a salary deferral amount, allowing you to determine the specific portion of your income you wish to contribute to your account with each pay period.
A wide selection of thousands of mutual funds, enabling you to build a personalized portfolio tailored to your investment preferences.
If you're in need of a pension plan provider that offers flexibility, cost-effectiveness, and comprehensive services for your employees, get in touch with us today.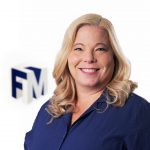 Jeanine Mawer
Team Leader
Tel: 297-8681
We are here to meet your pension needs.
Contact Jeanine